Protesters at Rock Island Town Council conference criticize current law enforcement protest | Politics and elections
2 min read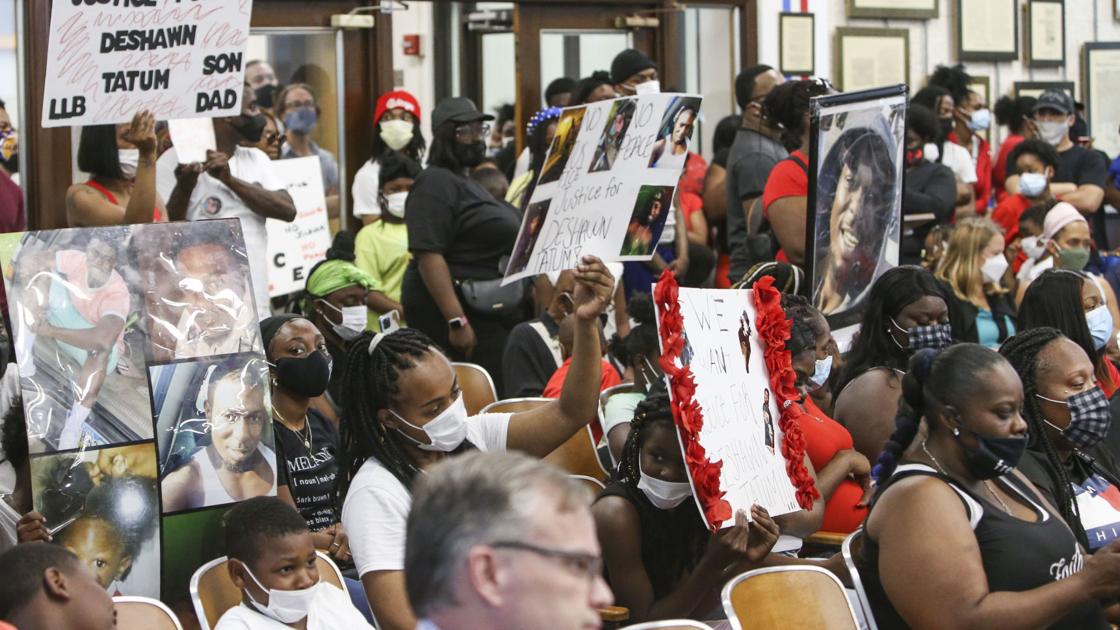 Brooks said the Fraternal Purchase of Police, various council associates and Mayor Mike Thoms "missed the level" of Parker's "agents of condition violence" remark. 
"The compound of Mr. Parker's remarks that we need to talk to about the policy in look for of responses for the complications we have in Rock Island, as any place in the nation, is that we have a deep distrust amongst the community and law enforcement," Brooks said. "Just about every time somebody receives harm, mistreated or killed, no matter whether that is a law enforcement officer or a group member, that distrust deepens.
"We must ask concerns and listen to enter, even if that enter is awkward and goes towards our grain. Only if we talk to new concerns, can we hope to come across new alternatives. Previous remedies are plainly not working. Or else, the predicament would have been set now. And it really is only acquiring worse."
Brooks explained the Could 10 council conference really should have been a "joyous event" as a few new alderman and Thoms had been sworn in.
"But instead, we had approximately 50 uniformed law enforcement officers present up to silently protest — yet loudly, I would say — protest the thought of merely asking inquiries."
Brooks' feedback were usually punctuated with bursts of applause from the crowded area.
Brooks criticized VenHuizen for letting the officers to don their uniforms whilst off responsibility to the council meeting and criticized Metropolis Supervisor Randy Tweet, as VenHuizen's supervisor, for making it possible for it to take place.